Now that you have the 457 Visa, have you ever considered the advantages that go with having one? And, for sure, if there are advantages, there are also disadvantages.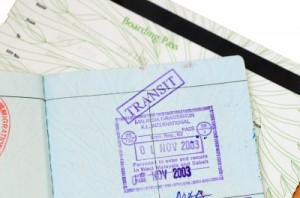 The pros and the cons are not meant to discourage anyone who has a 457 Visa or those intending to apply for one. Look at it this way. You want to work in Australia and the 457 Visa is your ticket to get there. It is quick and presumably costs less than other types of Visas. Once you have the 457 Visa, you can always apply as a Permanent Resident provided you meet the requirements.
The PROS
You can bring your family with you to Australia. They can work and/or study in Australia.
Quick to obtain. Allows skilled overseas workers to work and stay in Australia for the duration of their Visa.
Tax Break.
Pay the same taxes as Australian.
Be able to recover the superannuation (less tax) when they leave Australia.
Live the good life in Australia.
The CONS
It's only a Temporary Visa
Once you are not working with your employer anymore, you have 28 days only to look for another job; otherwise you have to leave Australia.
School Fees are not covered. However, some schools are more lenient than others and schools fees are waived on a 457 Visa.
Health Insurance coverage is not included. You need to shoulder the expenses on your own special medical insurance for overseas workers , which might include repatriation insurance.
Without medical insurance, you may not be able to work for a government organization or in a teaching profession.
When buying a new house, you need to have a 20% deposit.
Some people do not take you as seriously as they would if you had a Permanent Residency.
Difficult to get a bank loan.
Some of the houses for rent would only be leased to Permanent Residents or Australian citizens.
Share and Enjoy