How many times we have been told: "We have native speakers who will do the translation."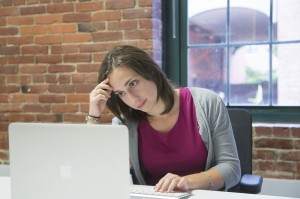 To which I reply:
"What's the image you would like to give about your company?"
"Would you hire a nurse to perform a brain surgery?"
If the answer is "No," why then wouldn't you hire a professional translator to do your translation? In the end, the translation will be out there, it will be the entrance door for your clients or prospective clients.
You may say:
 "It's expensive."
"It's time-consuming to explain what we need."
"Our Personal Assistant knows the target language and we pay her a salary."
Yes, we've heard all those things. However, let me tell you a secret….
Translation is an art that takes years to learn. Professional translators deal with translations all the time. Translators have their resources, their dictionaries, their consultants, their proofreaders, their teams and supervisors. So why not let the Personal Assistant do her job which she is good at and let the translators do theirs?
Yes, it's true. It may be an expensive process. We are aware of that. But in the long run, you will discover that it costs less to hire a professional translator than let a non-translator do the job.
Remember, a bad translation project is a wrong image of your company. Think of all the efforts you have strived for to give your company a good name.
Imagine this: you are trying to convince your prospective client overseas to buy your product. He doesn't understand English and you really want to give him all the information necessary for him to make an informed decision.
It's the multilingual website, those press releases, a well-written brochure that will help you to get his business. All these will draw in a new customer and increase your sales. That targeted message is the one your prospective client will receive.
So stop the excuses and give professional translation a go. The results might just really surprise you.
Share and Enjoy