I am a nurse by profession. My wife is a high school teacher in Algebra. We have two kids aged 4 and 2.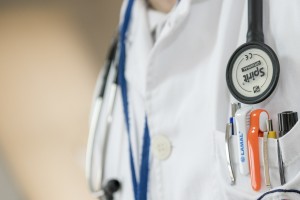 We have been living in Australia for 8 years now. Sounds exciting? For now, yes it is. But 8 years ago- it wasn't.
My wife and I was a newly married couple then. We ventured out to a foreign country with no relatives. We have friends, but they lived an hour away from us. We were constantly asking ourselves, did we make the right decision?
We come from middle class families in our country. We were earning decent salaries, but not big enough to send our kids to good schools. Nurses and teachers are not paid much. That is the sad truth. Our government have been making promises to change the system, but nothing has been done so far to improve our condition. Some of my colleagues have shifted jobs – they applied in call centers where they are paid twice the salaries of a nurse. I would have loved to be tempted, but my wife convinced me otherwise. She said we would try our luck in Australia. She heard from her co-teacher that her relatives were doing great and living contently in Australia.
We did not know what to do. We had heard stories about illegal recruiters. Agencies handling applicants to Australia are expensive. What we did was to go online and apply by ourselves. The processes involved took longer, but we wanted to make sure we were on the right track and there was no risk that we might become victims of illegal recruiters.
We have been living in Australia for 8 years now. My wife gave birth to two lovely girls in our new found home. After 8 years, we have not reached that financial stability we aimed for. It would still be by a long shot. But after 8 years, we were able to save money and buy our own house – it's not a big house, it's a modest three bedroom house. My wife and I had been working for ten years in our respective profession back in our country then. For ten years, we were not able to save money to buy a house, not even a car. Here in Australia, we were able to do that in less than 8 years.
We would have loved to be residing in our home country only if economy were good and the government were doing its best to improve the salary condition of nurses, teachers, engineers and other professionals. Up to this day, there has been a diaspora of professionals seeking jobs abroad for a better paying job. This is really sad. It saddens me that a lot of people have opted to live and work in other countries because our own country cannot sufficiently provide for our well-being.
Living in Australia was the best decision my wife and I did. We are enjoying the weather, and the sights are awesome. We have our own house and have savings in the bank. We travel once in a while as a family. Life has never been this good.
Share and Enjoy